How To Get Stage Time In Austin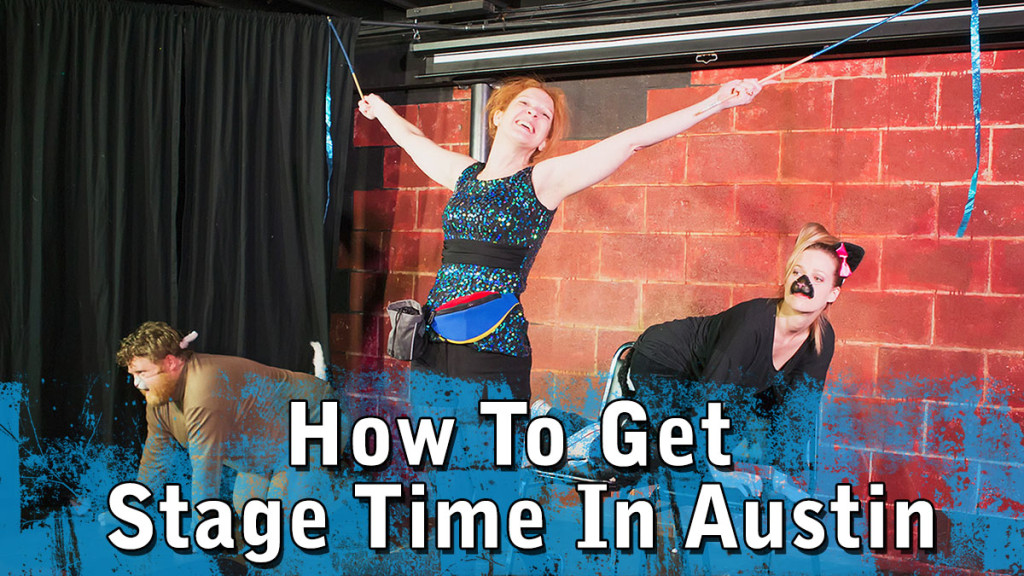 Got Your Back podcast has put together a comprehensive guide to teach people who are new to improv or new to Austin how the groups and shows you see on stage come together, as well as how they acquire that stage time at the various theaters in Austin.
Though the details are specific to Austin the general concepts discussed in this episode apply to many other cities as well.
Check out the full post on their website GYBPodcast.com for all of the links and details on how to start performing in Austin.
Listen to the 20 minute episode
Here on itunes
Here for direct download
or streaming below.